Costumed Characters Gift Card Collection Set of 5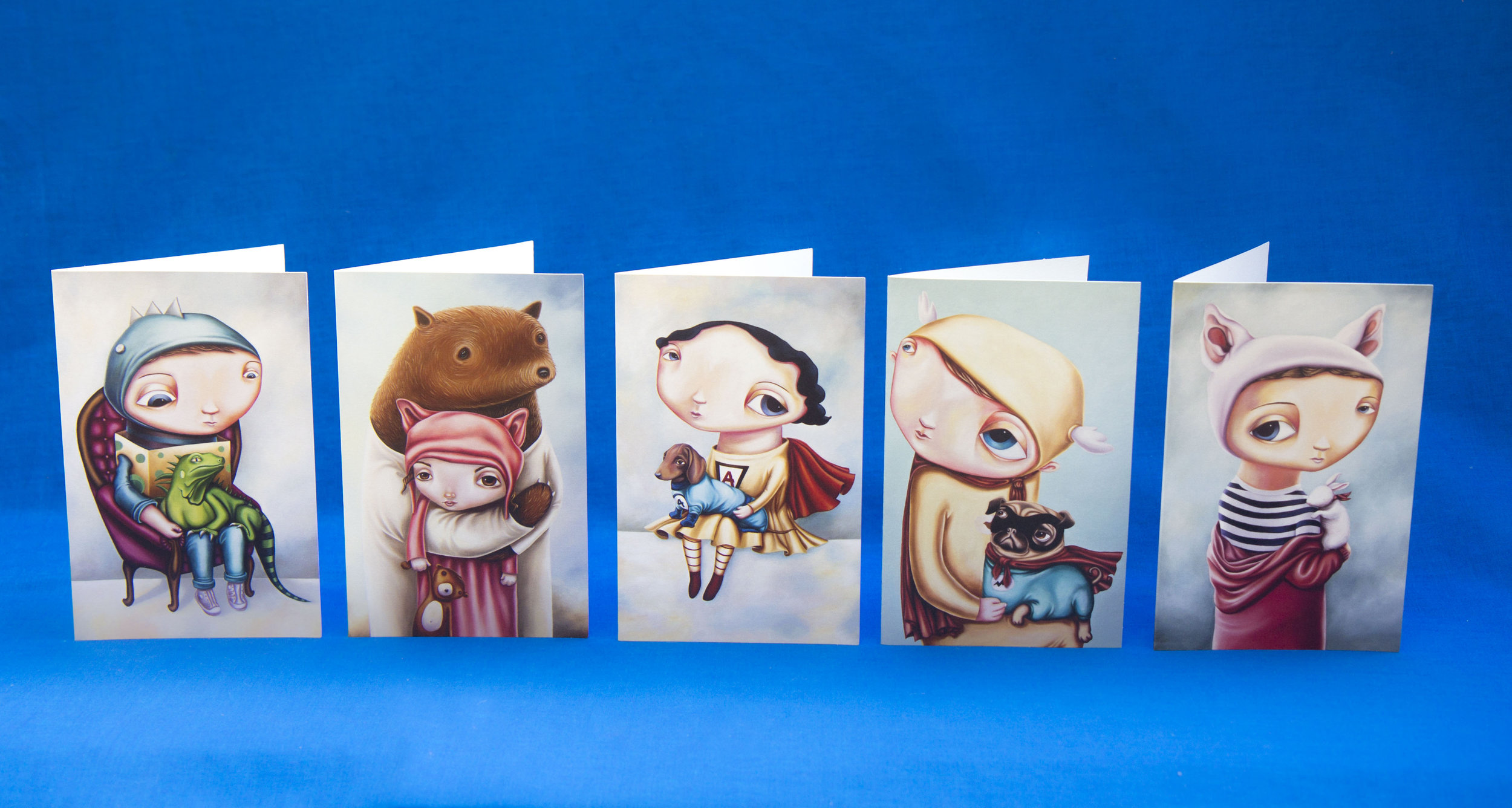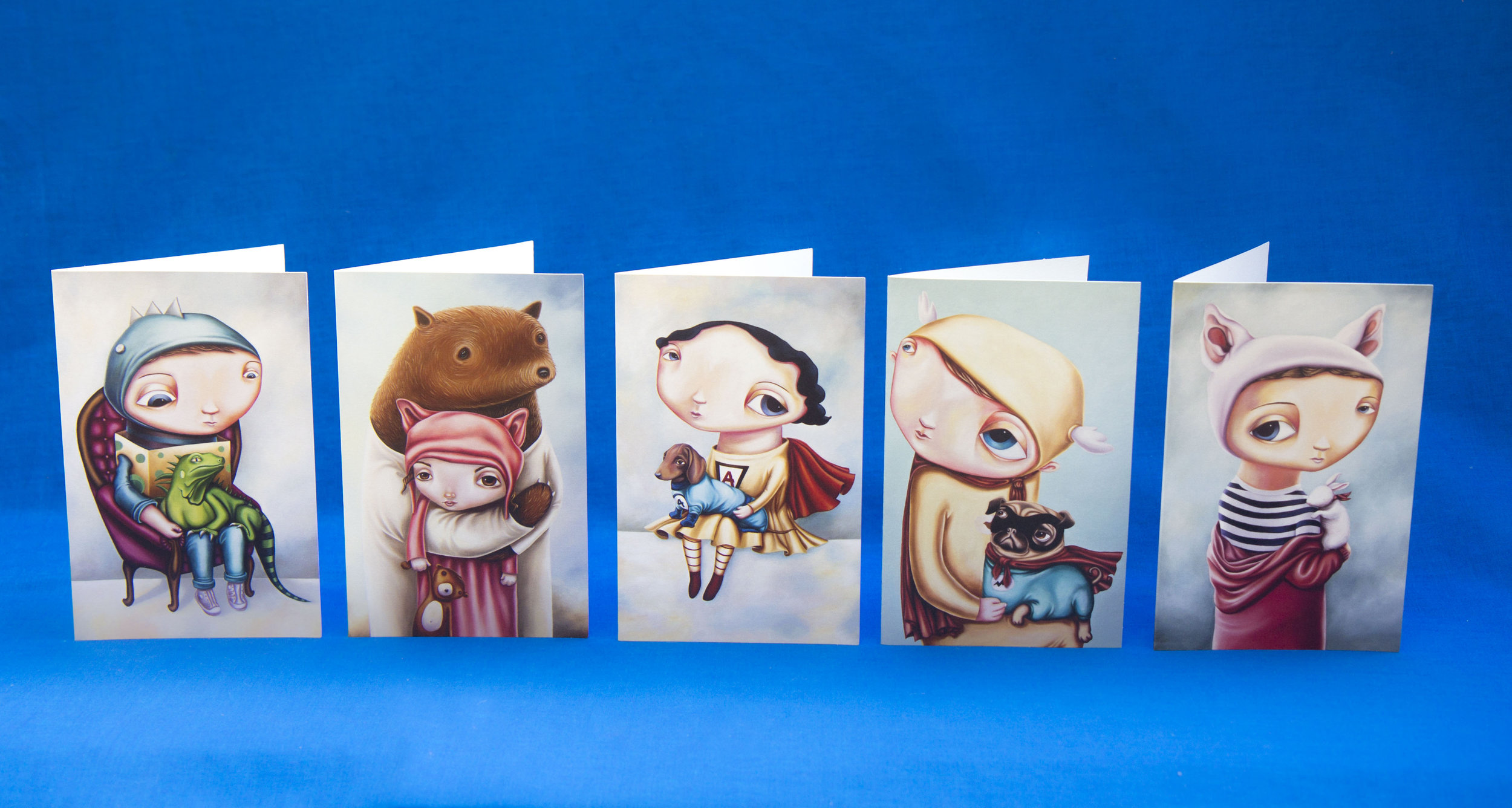 Costumed Characters Gift Card Collection Set of 5
This special set of gift cards is a collection of my most loved paintings. While the set may be sold as stipulated below, the customer may alternatively request cards from other gift card sets to mix and match according to their needs.
The set includes from left to right:
'Lizard Boy'
'Teddy and Bear'
'Super Self and Cindy'
'Super Pug'
'Velveteen Rabbit'
Each note card is professionally printed on heavy card, complete with an envelope and presented in a clear re-sealable cellophane casing.